Fibaro Smoke sensor Z-Wave Plus
The Fibaro Smoke Sensor is a universal, optical Z-Wave smoke detector. Fire alarm is signaled by sound, visual indicator blinking and by sending Z-Wave control commands. The optical sensor detects smoke at an early stage of fire, often before flames appea
FIBARO Smoke Sensor is an ultra-light, universal, battery powered optical smoke detector, operating under the Z-Wave Plus standard, designed to be placed on a ceiling or on a wall (min. 40cm from the corner). Smoke alarm is signaled with a built-in siren, blinking LED indicator and by sending commands to Z-Wave network devices.
Additionally, the device is equipped with a sensor, which can notify about exceeding the specified temperature threshold.
FIBARO Smoke Sensor is compliant with following EU directives:
RED 2014/53/EU, RoHS 2011/65/EU, EN 14604:2005
Attention! This product is not a toy. Keep away from children and animals!
For full instruction manual and technical specification please visit our website: manuals.fibaro.com/en/smoke-sensor
Read the manual before attempting to install the device!

Product Highlights:
• Compatible with any Z-Wave Controller
• Battery powered
• 3 levels of sensors sensitivity compliant with EN 14604:2005
• Built-in enclosure opening detector
• Dedicated safety mech
Specifications
Power supply: 3.0V battery
Battery type: CR123A
Operating temperature: 0 to 55°C
Measured temperature range: -20 to 100°C
Operating humidity: 0% - 93%
Dimensions (diameter x height): 65 x 28 mm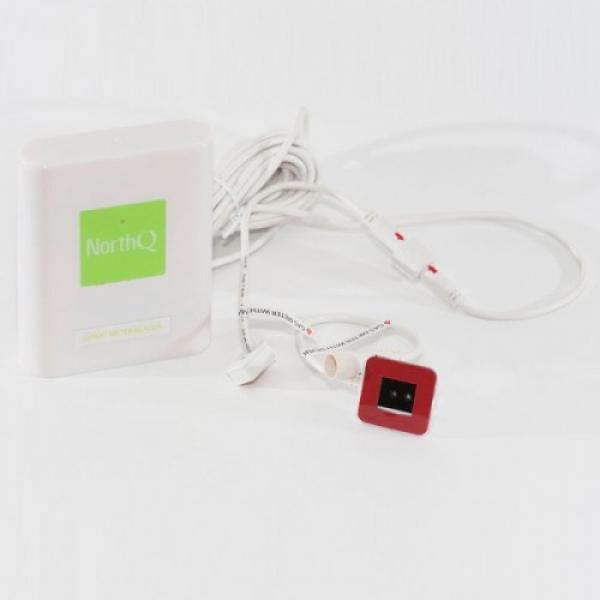 Q-Gas provides a cost-effective solution which helps you to better understand your gas consumption detected by your gas meters. It is a device that is attached to the gas meter, measures consumption data and monitors it in your NorthQ HomeManager account. It is compatible with almost every existing gas meter with a magnetic sensor or silver spot. To use Q-Gas you need a NorthQ gateway (Q-Stick, Q-Gate, Q-Gate Pro), which provides the connection between Q-Gas and your computer or mobile device by using our platform HomeManager. Through the platform you can easily visualize and optimize your gas consumption.
107,14 €
FIBARO CO Sensor is an ultra-light, compact, battery-powered carbon monoxide detector,
designed to be placed on a wall.
Its high sensitivity allows to detect the presence of the carbon monoxide (CO) gas at the early
stage in order to prevent carbon monoxide poisoning.
Alarm is signalled with a built-in siren, blinking LED indicator and by sending commands to
Z-Wave network devices. Additionally, the device is equipped with a temperature sensor.
99,99 €